Newly selected Opus Prize ambassadors to go on site visits this spring
Ezedin Jabr was chosen as a student ambassador for the Opus Prize selection process that will take place this spring.
The University of Portland is partnering with the Opus Prize foundation to select three "unsung heroes of social change" as 2018 winners. Six students and three faculty members have been selected as ambassadors to go on site visits and evaluate the charities or people who are finalists for the Opus Prize.
The is a yearly award that recognizes the contributions of people around the world who work for social change. Every year, the foundation partners with a Catholic university in order to select three either charities or people to receive one prize of one million dollars and two prizes of $100,000.
The six student ambassadors from UP are Brenna Chapman, Emily Holguin, Ezedin Jabr, Nick Krautscheid, Julianna Oliphant and Alex Peterson. The three faculty ambassadors are Andrew Nuxoll, Amber Vermeesch and John Watzke.
The student ambassadors were made up of faculty and staff, and the faculty ambassadors were from the greater Portland community. The ambassadors will travel to sites, chosen by a steering committee, in the spring with the Opus Prize Foundation Board to select the recipients for the prizes. Each group, made up of two students and a faculty member, will travel to one site and present its report to the Board, which will determine the recipients of the various prizes.
These sites could be local, national or international, Watzke, dean of the School of Education, explained. He also said the ambassadors don't know where they are going, and when they find out in a month, they will have to keep it confidential. As they embark on site visits, they will be looking for charities or people whose social justice work is often overlooked. The foundation and those who are actively involved in charitable work, Dan McGinty, the director of the Dundon-Berchtold Institute for Moral Formation and Applied Ethics on campus, said.
Many of the ambassadors also mentioned that they will be especially interested in whether the site they're evaluating is genuine and in line with the Opus Prize core values.
"That's something I'm going to be looking for — how authentic they are. Are they doing what they're said to be doing?" Jabr, a junior social work major, said.
Oliphant echoed Jabr's emphasis.
"I think a huge part is we're looking to see if they match the Opus Prize core values and really seeing the heart of the people that get chosen and really seeing what motivates them and why they do what they do," Oliphant, a sophomore nursing major, explained.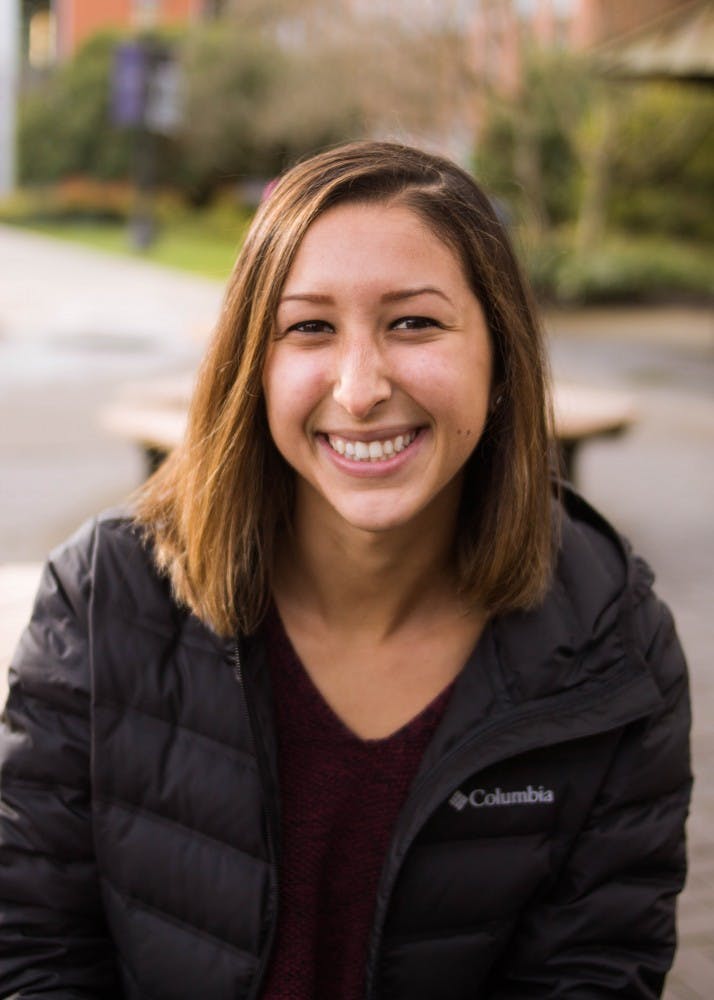 Watzke also stressed that when the ambassadors visit the sites, they go as learners, and in turn, they will share what they learn with the UP community at various events the following semester.
"I'm interested in learning how leadership, how service can be transformative… How can that happen in a way that's local and real to the community, so that the community is part of that process?" Watzke said. "I also think it's not just an honor but more of a responsibility...to share that knowledge."
Holguin also hopes to learn from the community she visits and explained that she will be moved to work for what's most important to her.
"I hope that I gain the courage to take the leap that these changemakers are doing. I hope that I... can take what I've learned and have it affect other people in a positive way," Holguin said. "I don't want to leave it and say 'that was cool and that was fun' but to say 'I'm influenced to do more' and even influence my peers."
Though they all expressed their enthusiasm for the opportunity, the ambassadors said they're all aware of the challenges that accompany their role, ranging from the frustration with not being able to give all three sites one million dollars to possibly seeing devastation to accurately conveying the story of each site.
"That's going to be the hardest thing (for the board). 'Who deserves it more?'," Jabr said. "If we're already nominating these people, then we're already sort of saying that they deserve it."
"I think if I went to sites where I was seeing great devastation or senses of just loss of hope, and it's very hard to do the work they're doing, and it's not as fulfilling in an immediate sense, that would be very difficult," Holguin said.
In November, people from the three charities that the ambassadors visited will come to UP, offering the community an opportunity to learn from them and their work. However, the aim of UP's participation in the Opus Prize is for it to impact UP even after its year as the partner university, Watzke said.
"How can we connect after Opus, after the prize is given? Maybe that's going to involve past winners or engaging the practices that we've learned or even engaging the themes or topics that these individuals or organizations are addressing," Watzke said. "And that's exciting, too, to think that we can bring real issues to the forefront for the campus."