About the Editorial Board
Rachel Rippetoe
Rachel Rippetoe, originally from Nashville, Tenn., is the Editor-in-Chief of The Beacon and a senior political science and communication studies major at the University of Portland.
Rippetoe has "bled Beacon" since her freshman year. She once considered getting a Beacon tattoo, but was promptly talked out of it. Prior to her current position, she worked as a reporter and living editor, during which time she won a first place Society of Professional Journalists award for her online reporting on a shark attack victim.
During the summer of 2017, Rippetoe worked as an intern at The Register Guard in Eugene, Ore. covering business and local news. She covered about the grossest topics you could imagine, including animal carcasses left rotting after a mobile home fire, brutal assaults with hatchets and a neighborhood terrorized by a drug house resulting in a murder. She also had four of her feature stories picked up by AP.
Rippetoe loves indulging in conversation about popular culture, the latest and greatest Netflix series and dogs.
She studied abroad in London during the fall semester of her sophomore year and she is likely to obnoxiously bring it up during any conversation.
Rippetoe tolerates social media and is periodically an entertaining poster. You can find her at @rachelrippetoe on Twitter and Facebook. You can find her on Instagram at @Rachel_Rippetoe.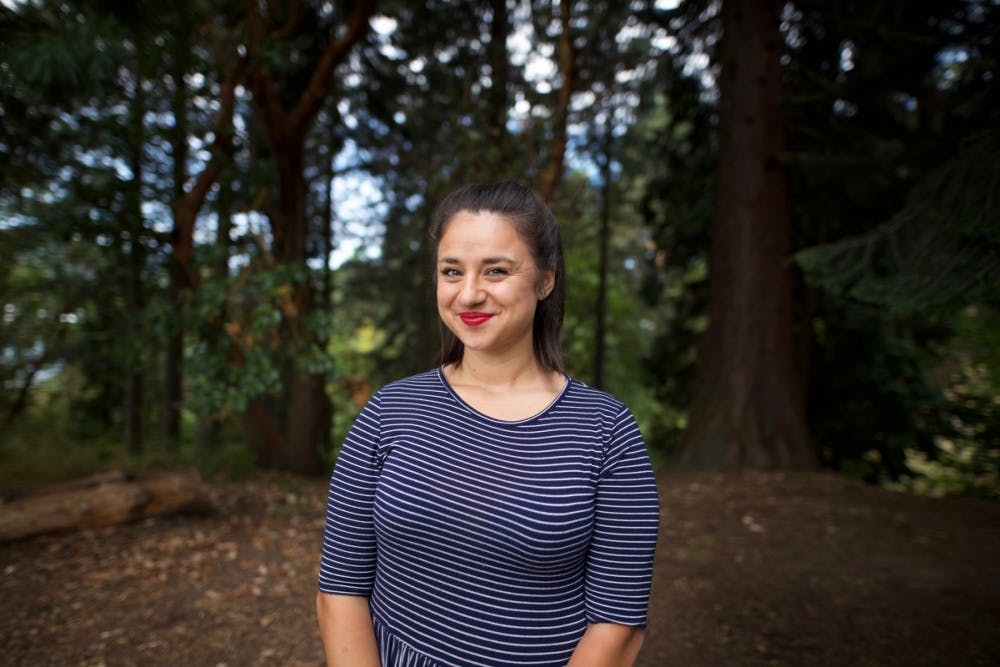 Olivia Sanchez
Olivia Sanchez, a senior psychology major at the University of Portland, is the News and Managing Editor of The Beacon. Most of her time is spent buzzing around campus completing Beacon-related tasks, fueled by caffeine and bumping into people while replying to emails on her phone. But when she doesn't have her Beacon hat on, she enjoys rowing, consuming Mexican food, and spending time with her perfect cat, Francesca.
In the summer of 2017, Sanchez worked at the Portland Tribune covering local news. She wrote about everything from the uncertainty around President Obama's DACA program to Muslim women after the Portland MAX stabbing and diversity in Portland's low-income bikeshare program, Biketown For All.
She is passionate about sharing the stories of marginalized groups and plans to prioritize this as she presses onward into the world of multimedia journalism after graduation.
Sanchez, who was born in Silver Spring, Maryland, and has lived in seven states, hates being asked where she's from. She loves country music and driving with the windows down.
Follow her on Instagram and Twitter @OliviaRSanchez for a hearty mix of news, cat pictures and bad jokes.
Hannah Sievert
Hannah Sievert is the Living Editor for The Beacon. She is an organizational communication major with an emphasis in leadership and global sustainability (and English minor) at the University of Portland. As Living Editor, she strives to tell the unique personal stories within the UP community. Now a junior, Hannah has been a part of The Beacon since the second semester of her freshman year. Before Living Editor, Hannah was a news reporter and a copy editor. She has covered everything from how to overcome mid-college crisis to on-campus racial inclusion discussions to a local nuisance odor investigation.

During the summer of 2017, Hannah was an editorial intern for Artslandia Magazine, a publication that covers Portland's performing arts. Hannah hopes to one day work in magazine publishing or radio journalism.

Originally from Gig Harbor, Washington, Hannah loves reading, photography, hiking and the Oxford comma, although she has to let that love go according to AP Style. Connect with Hannah on twitter @hannah_sievert or on Instagram @hannahsievert.
Julia Cramer
Julia Cramer is the Multimedia Editor for The Beacon. She studies business marketing and sociology at the University of Portland.
She grew up in Las Vegas, NV, and just like Vegas, she is entertaining and attracts all the weirdos. Her knowledge is vast just like the deserts that surround the city.
Recently, Cramer interned with a holistic nutritionist. During her internship, she spent time building a website, creating videos, taking photographs, and researching about nutrition on UP's campus to help market their business. And before becoming editor, Cramer worked on the Beacon as a photographer.
When she is not taking photos for the Beacon, you can find her in the library procrastinating on her many assignments. On the weekends, she is the ultimate foodie and goes out of her way to explore Portland's quirky neighborhoods. Follow her on Instagram @juliacramer1 to check out her fantastic pictures and see her exciting life.
Dora Totoian
Dora Totoian is the Senior Reporter and Copy Editor for The Beacon and a sophomore Spanish and political science major. She grew up in the very quiet and green town of Roseburg, Oregon.
Dora loves working for The Beacon because of the challenges it provides, the people she gets to talk to, the things she learns and the amazing people she works with.
She enjoys running (albeit very slowly), eating Romanian food and procrastinating on homework by getting lost on The New York Times website.
You can find Dora reading for Spanish on the quiet floor of the library and on Instagram and Twitter at @doratotoian.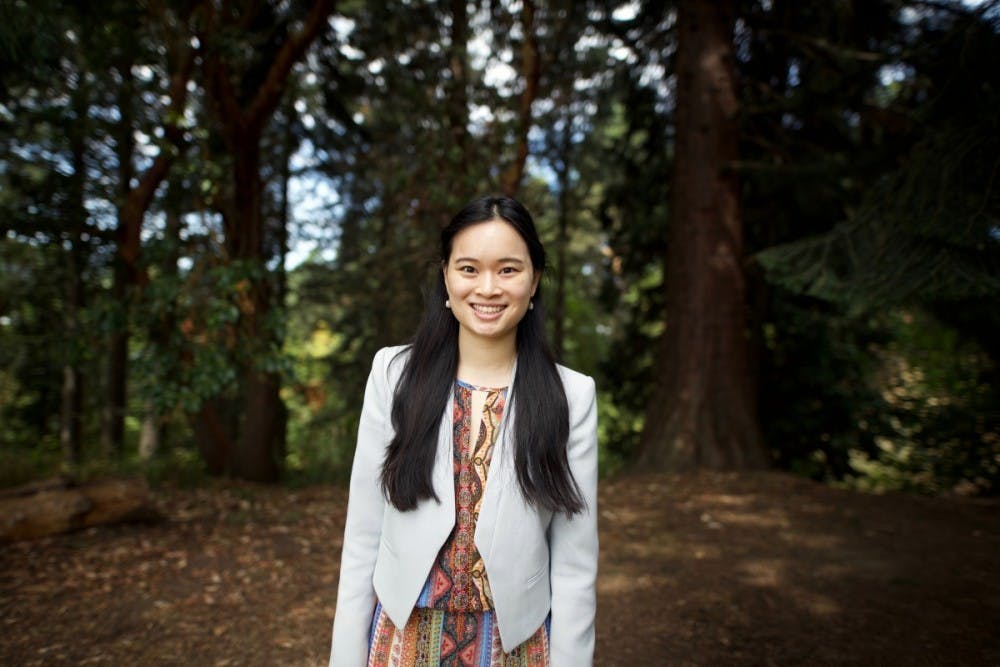 Erin Bothwell
A Pacific Northwest native, Community Engagement Editor and Opinions Editor Erin Bothwell is a senior Communication Studies major and Social Justice minor.
Erin Bothwell joined The Beacon as Community Engagement Editor her junior year as The Beacon made its transition to an all-digital. She also writes for the Living section with her column, Adulting with Erin.
When she's not working on the newsletter or posting to social media, she enjoys reading online articles and print novels, making food, and spending time with her cats. You can find her on Facebook or on Instagram @Erin_Bothwell.