Pilots dominate Multnomah Lions in 112-65 rout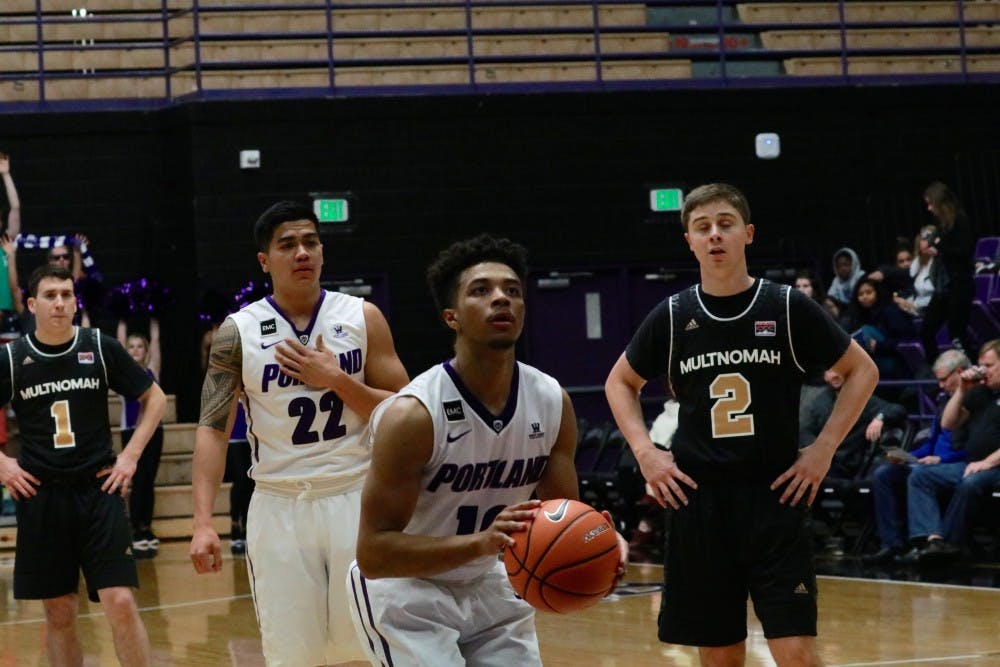 Marcus Shaver Jr. dribbles down court.
The Portland Pilots breezed past Multnomah University tonight, 112-65. The NAIA competitors stood little chance against their Division I neighbors as Portland faced minimal opposition in tonight's game. While this game did not provide a challenge comparable to the battles the Pilots will have to fight in the upcoming season, it did provide Porter's young team a chance to improve in some aspects of play that it had been lacking in previous showings.
"I think we shared the ball really well today," senior center Philipp Hartwich said about the Pilot's improvements tonight. "We had 20 assists and were able to get the ball side to side and get open shots".
The Pilots came into this season ranked 9th in the WCC and are eager to prove that low ranking wrong. However, they are fielding a young team, with Hartwich being the only senior present to lead this band of talented young freshmen and sophomores. The responsibility to lead such a young team is a tremendous weight to bear, but the Pilots have looked promising in all of their games this season, and some uniting leadership could be the missing piece to the puzzle.
"On defense it's just being a middle-linebacker type deal, telling guys what the coverage is and making sure everybody is in the right spot." Hartwich said. "That's something I always took pride in and now I really gotta do it because we have a lot of young guys".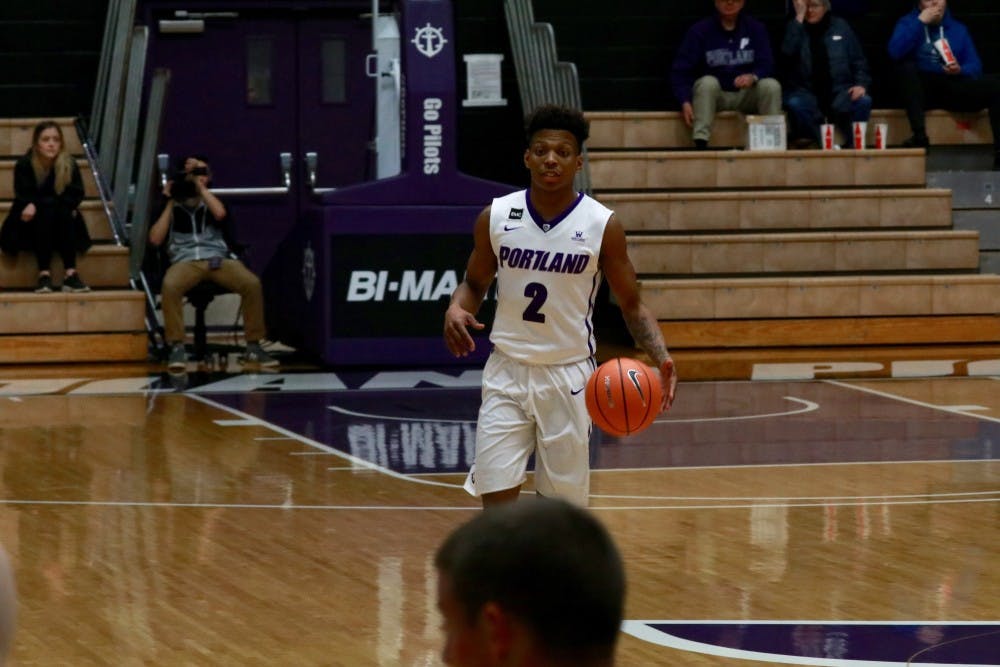 The University of Portland started off the game in a dominant fashion, winning the tip-off, finishing an easy jumper, and Tahirou Diabate grabbing the first board of the night. Multnomah showed some resilience early on, draining four early three-pointers to put the home team on its heels. However, the Pilot's quickly found their stride and proceeded to stomp on the opposition.
"We were picked 9th in the conference and we obviously wanna show some people that we're better than that," Franklin Porter said. The redshirt sophomore played a major part in tonight's win, scoring 21 points in 27 minutes of play and shooting a solid 64 percent from the field. "Encouraging the guys and helping the freshmen with things that aren't necessarily basketball related...those are the main things."
The University of Portland was not afraid to show some flair during its win, with Jojo Walker alley-ooping Tahirou Diabate to get the crowd on its feet. Marcus Shaver Jr. was fantastic to watch throughout the game through various displays of slippery play, which included a flashy hook pass that set up Joseph Smoyer for an easy layup and numerous acrobatic drives to the hoop that augmented to his 17-point performance tonight.
The Pilots play again this Sunday, Dec. 3rd on the road against Boise State.